Garmin
Garmin
Product code
Product Description
GHP Compact Reactor Hydraulic Autopilot with GHC 20 and Shadow Drive
Ideal Entry-level Compact Autopilot System
Includes GHP Reactor Starter Pack, GHC 20 marine autopilot control unit and Shadow Drive technology
Ideal for single engine outboard boats under 30 feet in length
Solid-state 9-axis Attitude Heading Reference System (AHRS)
Minimizes heading error, course deviation, rudder movement and power consumption, while providing a comfortable ride
Minimal commissioning and calibration
Designed for boats less than 30 feet long, the GHP Compact Reactor Hydraulic Autopilot provides relief from manually holding the wheel to maintain course, especially when cruising at moderate to high speeds¹. Sit back at the helm, and enjoy your time on the water as the solid-state 9-axis AHRS technology delivers a comfortable ride.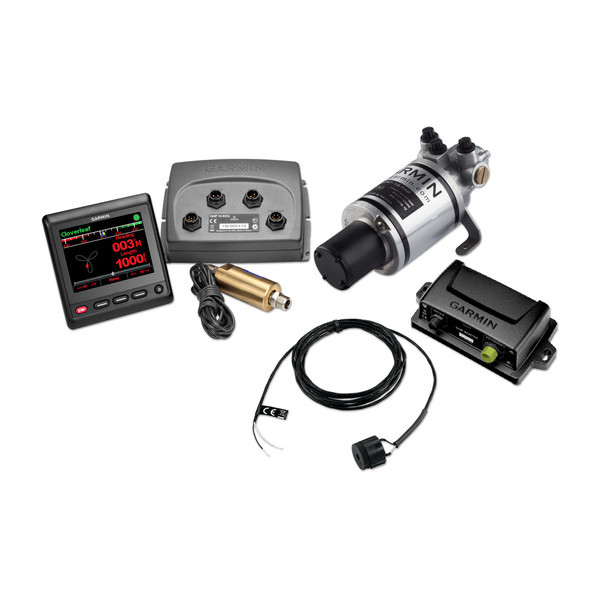 GHP Reactor Hydraulic Corepack with SmartPump
Most Responsive Autopilot We Have Offered
Solid-state 9-axis AHRS mounts in any orientation
Minimal heading error, course deviation, rudder movement and power consumption with a more comfortable ride
Minimal commissioning and calibration
One compact, brushless SmartPump fits most hydraulically steered boating applications
Patented Shadow Drive™ technology keeps you in control even when autopilot is engaged
Garmin brings an advanced marine technology once only available to commercial boats to the boating public in a complete package designed for powerboats and sailboats. The GHP Reactor autopilot series is simply the most responsive autopilot system we have ever offered. Experience the ultimate hydraulic autopilot performance when paired with the one-size-fits-most, high reliability, brushless SmartPump.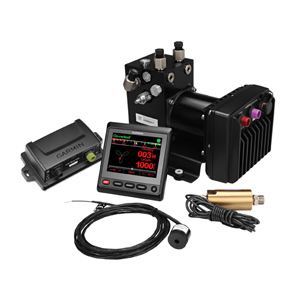 GHC 20Autopilot Control Unit
Take Control of Your Autopilot
Compatible with legacy Garmin autopilots as well as newer Garmin autopilots; can be controlled with quatix® marine watch
Large, bright 4-inch color glass-bonded display with anti-glare finish
Easy to read from a distance and 170 degree viewing angle
Enhanced night time readability with backlight dimmer and full color or new red/black or green/black color schemes
Enhanced daylight readability with new high-contrast color option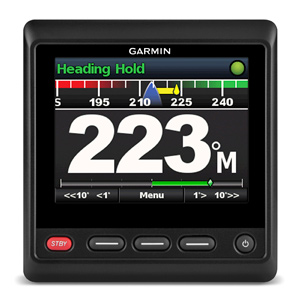 downloads section